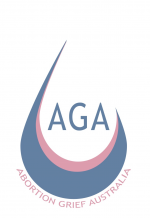 Abortion Grief Australia achieved a WA Mental Health Grant to integrate the community into the healing, early intervention and prevention of abortion related mental illness.
AGA has also received an international award for its ground breaking initiatives from the International Alliance of Catholic Knights.
Further, AGA is increasingly attracting professional/gifted volunteers for its projects eg. Men & Abortion Trauma, Education Through Compassion—targeting youth, Making A Difference team & Crisis Lines.
However, we urgently need a suitable premises from which our volunteers can operate.
If you can help, Phone Julie 9313 1784.